SSTEP Required Exams & Prep Resources

On July 9th, 2021, Governor Newsom signed the TK-12 Education Trailer Bill (AB 130), which creates additional pathways for teacher candidates to satisfy the basic skills requirement (BSR) and subject matter competence (SMC). The School of Education has been receiving many email inquiries about AB 130 and we want to assure you that we will be accepting the additional options to meet BSR and SMC. Our office has limited guidance from CTC at this time, so we may not be able to answer all your questions just yet. We are working on developing an evaluation process for the new pathways and will continue to post updates as we have additional information. If you are currently studying for the CSET and want to verify if your undergraduate degree fulfills the subject matter requirement, email soe@calpoly.edu.
Assessments required for admission:
1. Basic Skill Requirement - Single Subject Candidates can satisfy the basic skills requirement in one of the following ways and must be completed prior to admission:
Pass the CSU Early Assessment Program (EAP - Mathematics and English), OR
Pass the CSU Placement Examinations (ELM and EPT)
Achieve a qualifying score on the SAT or ACT
College Board Advanced Placement Examinations
2. Subject Matter Competency - In general, there are two options for showing Subject Matter Competency:
Coursework Option: Applicants may choose to complete a Commission-approved subject-matter program where they received their bachelor's degree from a California university. Cal Poly offers approved subject matter programs in English, Social Science, Mathematics, and Agriculture.
Examination Option: Subject matter competence may be demonstrated by successfully completing the California Subject Examinations for Teacher (CSET). The CSET Web site is http://www.ctcexams.nesinc.com. The exams are computer-based and offered all year long. The exam for Agriculture and World Languages are computer-based, however, there are only certain testing windows. Please view their website for details and test dates. The CSET typically consists of 3-4 subtests depending on the subject area (see details below). All of the subtests should be passed prior to submitting your Cal State Apply application. For exceptions, contact your content advisor. 
NOTE: Temporary flexibilities adopted as part of EO N-66-20 and SB 820 dictate that for Summer 2021 candidates, this is not an admission requirement. This requirement must be completed prior to daily whole-class instruction (March 1, 2022).
 

 

Subject

Waiver Program at Cal Poly
CSETS (Subtest Test Code)
AGRICULTURE
Agriculture
I (172), II (173), III (174)
BIOLOGY/LIFE SCIENCES
No waiver program

I (118), II (119), III (120) prior to 8/6/17

I (215), II (217) after 8/7/17

CHEMISTRY
No waiver program

I (118), II (119), III (121) prior to 8/6/17

I (215) II (218) after 8/7/17

ENGLISH
English
I (105), II (106), III (107) IV (108)
GEOSCIENCES/EARTH & SPACE SCIENCES
No waiver program

I (118), II (119), III (122) prior to 8/6/17

I (215) II (219) after 8/7/17

MATHEMATICS
Mathematics
I (211), II (212), III (213)
PHYSICS
No waiver program

I (118), II (119), III (123) prior to 8/6/17

I (215) II (220) after 8/7/17

SOCIAL SCIENCE
Social Science
I (114), II (115), III (116)
WORLD LANGUAGES: FRENCH
No waiver program
I (148), II (149), III (150)
WORLD LANGUAGES: SPANISH
No waiver program
I (145), II (146), III (147)
Suggested CSET/CBEST Preparation Resources: 
Pearson Exam Preparation Materials
Study.com - Prepare for your CSET/CBEST Exams - all in one place! The STEM Teach Scholarship will reimburse you up to two months of use on Study.com. Click here to learn more about the STEM Teach Scholarship.

Check out what a student has to say about their experience using Study.com to prep for the CSET by clicking here! 

Test Prep Review - Test Prep Review contains prep material for many different CSET/CBEST tests and information on each of those tests. Below are links to practice tests.

Teachers Test Prep - Create an online account through Teachers Test Prep to take the online practice tests and get a complete diagnostic in the areas that you need to work on.

Union Test Prep - Union Test Prep contains practice tests, study guides, and flashcards for each section of the CBEST test

UCI Open - The University of California Irvine has preparation materials set up in canvas study modules with practice questions.

YouTube.com
Amazon.com
Assessments required for credential recommendation:
edTPA - edTPA is a performance-based, subject-specific assessment to emphasize, measure, and support the skills and knowledge that all teachers need. The assessment features a common architecture focused on three tasks: Planning, Instruction, and Assessment. Candidates will prepare a portfolio of materials during their Clinical Practice and coursework.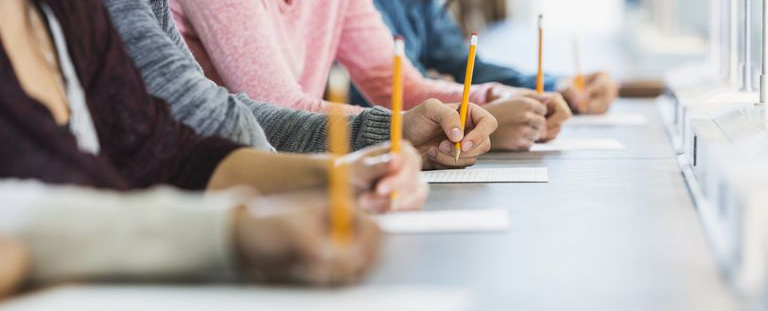 If you have questions please contact the Credential Office at soe@calpoly.edu
Related Content