Competency Requirements & Prep Resources

Verification of the Basic Skills Requirement
Individuals may satisfy the basic skills requirement by mixing and matching the following methods ensuring they meet the proficiency requirement in all three areas: reading, writing, and math. Candidates should submit a Basic Skills Evaluation Request Form for review to soe@calpoly.edu. 
Pass the CSU Early Assessment Program (EAP - Mathematics and English)
Pass the CSU Placement Examinations (ELM and EPT),
ACT Scores 
SAT Scores 
AP Scores
California Basic Educational Skills Test (CBEST)
Coursework: Courses must have been taken at a regionally accredited college or university for credit, passed with a grade of B- or better, be degree applicable, and be at least 3-semester units (or equivalent quarter units).         

For reading proficiency: a course in critical thinking, literature, philosophy, reading, rhetoric, or textual analysis.
For writing proficiency: a course in composition, English, rhetoric, written communication, or writing.
For mathematics proficiency: a course in algebra, geometry, mathematics, quantitative reasoning, or statistics.
Examination
English Score Requirement

Math Score Requirement

CSU Early Assessment Program (EAP)
"College Ready" or "Exempt"
"College Ready" or "Exempt"
CSU Placement Exams (EPT and ELM)
151+

50+

College Board SAT (taken after March 2016)
EBRW 560+
Math 570+
College Board SAT (taken before March 2016)
Reading 500+
Math 550+
ACT
English 22+
Math 23+
College Board Advanced Placement Examinations (AP)

A score of 3+ on one of the following:

-AP English Language & Composition

-AP English Literature & Composition

A score of 3+ on one of the following:

-AP Calculus AB

-AP Calculus BC

-AP Statistics
If you plan to mix & match exams and coursework, you must complete a Basic Skills Evaluation Request Form and submit it to the Credential Office at soe@calpoly.edu for evaluation. Once approved a CP41-BSR form will be returned to you providing verification of Basic Skills completion. Evaluations will be completed in the order they come in and will take 4-6 weeks to be returned to the submitter.
Do not submit a Basic Skills Evaluation Request Form if you are using a single exam with qualifying scores (i.e. CBEST or SAT); official scores will need to be sent to Cal Poly rather than a form. 
See, Basic Skills Requirement for an explanation of options to meet BSR, also see AB-130 Coded Correspondence for additional information.  
Find additional clarification and answers to commonly asked questions on our Basic Skills Requirement Completion Options FAQ document. 
Verification of Subject Matter Competency
Individuals may satisfy the subject matter competency requirement by completing one of the following methods:
California Subject Examination for Teachers (CSET) - Successful passing of all the CSET subtests specific to your credential objective. See your program "Competency Requirements & Prep Resources" page for more details. 

Holding a bachelor's or higher in an approved major - AB 130 expands the available options to allow candidates to meet the Subject Matter Requirement through successful completion of an academic major in the subject they will teach. Utilize the table below to determine eligibility.

Coursework via a Cal Poly SMC Evaluation - AB 130 allows candidates to use qualifying coursework to meet the domains of CSET subtests. This option allows for some subtests to be met by coursework and some to be met by passing the CSET. For example, a candidate may meet Multiple Subjects CSET Subtest I with qualifying coursework, and meet Subtests II & III by passing the exams. 

Candidates are only eligible to request Cal Poly SMC Evaluations if they are affiliated with Cal Poly, including candidates who: 

Completed an undergraduate degree at Cal Poly and are applying to enroll in an Educator Preparation Program at Cal Poly*

Completed an undergraduate degree at another institution and are applying to enroll in an Educator Preparation Program at Cal Poly 

Cal Poly SMC Evaluations can be requested by emailing the SOE Credential Office at soe@calpoly.edu. Include the following information in your email: full first and last name, EMPL ID (if Cal Poly undergrad), degree-granting institution, the credential program of interest, and the Cal State Apply admission deadline for the quarter you are planning to submit an application for. *We are unable to accept requests from Cal Poly undergrads who are not attending a Cal Poly credential program. 

(See, AB-130 Coded Correspondence for additional information)
Multiple Subject Approved subject matter degrees
CSETS (Subtest test code)

- Liberal Studies

- Interdisciplinary major that includes coursework in the content areas identified in subdivision (b) of California Education Code section 44282. Interdisciplinary majors will require an evaluation.

Multiple Subject Subtests I (101), II (214) & III (103)
When to take these exams?
Applicants should plan to take their exam(s) at least 4 weeks before the scores are to be reported as part of the MSTEP Program application and be passed by the MSTEP Program deadlines. Otherwise, it is unlikely that scores will be reported in time to meet the MSTEP Program deadlines.

The CSU system has partnered with Study.com to provide free access to preparation materials for students completing CA teacher credential requirements (CBEST, CSET, RICA). 
Study.com's program is based on student-led learning and offers test prep in 41 subject areas of the CSET, along with reading, writing, and math for the CBEST exam. Additionally, Study.com offers comprehensive preparation and practice materials for the RICA exam. There is a practice test that mimics the official required exam. Students who have found the most success with Study.com's program begin by taking the practice test as a diagnostic tool, as it provides their areas of strength and weakness, then links to those specific areas of weakness within the course to support improved understanding. You can also adjust the length of the course based on your unique goals/timelines. 
Click here to access Cal Poly's Study.com license request form.
Once you submit the form, you will receive a link to redeem the license code and instructions to set up your Study.com account. 
Note that this product has been paid for by the CSU System through July 31, 2022. Be sure to redeem and take advantage of the study materials as soon as possible!
Additional Preparation Materials: 
Pearson Exam Preparation Materials
Study.com - Prepare for your CSET/CBEST Exams - all in one place! The STEM Teach Scholarship will reimburse you up to two months of use on Study.com. Click here to learn more about the STEM Teach Scholarship.

Check out what a student has to say about their experience using Study.com to prep for the CSET by clicking here! 

Test Prep Review - Test Prep Review contains prep material for many different CSET/CBEST tests and information on each of those tests. Below are links to practice tests.

Teachers Test Prep - Create an online account through Teachers Test Prep to take the online practice tests and get a complete diagnostic in the areas that you need to work on.

Union Test Prep - Union Test Prep contains practice tests, study guides, and flashcards for each section of the CBEST test

YouTube.com
Amazon.com
Reading Instruction Competency Assessment (RICA)
The purpose of the RICA is to ensure that California-trained candidates for Multiple Subject Teaching Credentials possess the knowledge and skills important for the provision of effective reading instruction to students. RICA must be attempted before the fifth week of the Clinical Practice II assignment. RICA must be passed prior to being eligible for a recommendation.
Teacher Performance Assessment (edTPA)
The edTPA is a performance-based, subject-specific assessment to emphasize, measure, and support the skills and knowledge that all teachers need. The assessment features a common architecture focused on three tasks: Planning, Instruction, and Assessment. Candidates will prepare a portfolio of materials during their Clinical Practice and EDUC 450 coursework.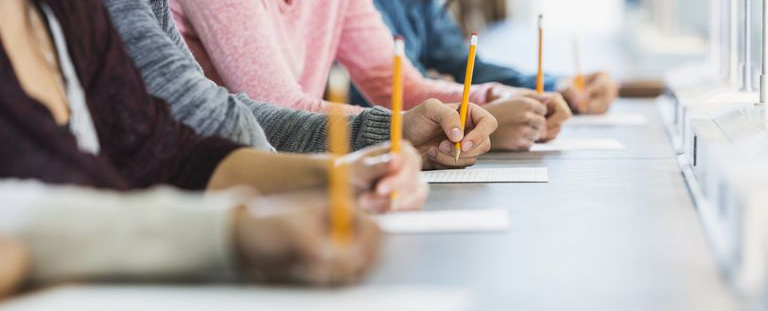 Related Content