SPED Required Exams & Prep Resources

On July 9th, 2021, Governor Newsom signed the TK-12 Education Trailer Bill (AB 130), which creates additional pathways for teacher candidates to satisfy the basic skills requirement (BSR) and subject matter competence (SMC).
The School of Education has been receiving many email inquiries about AB 130 and we want to assure you that we will be accepting the additional options to meet BSR and SMC. Our office is creating processes as we receive updates from the CTC. We have developed an evaluation process for the new BSR pathways and candidates can complete the "Verification of Basic Skills Requirement" form to submit an evaluation. 
If you are currently studying for the CSET and want to verify whether your undergraduate degree fulfills the subject matter requirement, email soe@calpoly.edu. At this time, the CTC has not provided guidance on using coursework to meet Subject Matter. As soon as they do, we will work to notify candidates and update this site with an evaluation process. 
Verification of Subject Matter Competency*
Individuals may satisfy the subject matter competency requirement by completing one of the following methods:
California Subject Examination for Teachers (CSET) - Successful passing of all the subtests of the Multiple Subject CSET. 
Holding a Bachelors or higher in an approved major - AB 130 expands the available options to allow candidates to meet the Subject Matter Requirement through successful completion of an academic major in the subject they will teach.

For Education Specialist credentials, the major must align with one of the acceptable majors for the Multiple Subject or Single Subject Credential. Please see below for currently approved options:

Liberal Studies                                                         
Interdisciplinary major that includes coursework in the content areas identified in subdivision (b) of California Education Code section 44282. Interdisciplinary majors will require an evaluation.
Agriculture                                                         
Art
Business
Dance
English
Health Science
Home Economics
Industrial and Technology Education
Mathematics
Music
Physical Education
Science (including Biology, Chemistry, Geosciences, and Physics)
Social Science
Theater
World Languages 

Coursework - This option is not yet available per the CTC. Our site will be updated with processes as soon as we are able to process coursework evaluations. 
(See, AB-130 Coded Correspondence for additional information)
Verification of the Basic Skills Requirement*
Individuals may satisfy the basic skills requirement by mixing and matching the following methods ensuring they meet the proficiency requirement in all three areas: reading, writing, and math. Candidates should submit a "Verification of Basic Skills Requirement" form for review to soe@calpoly.edu. 
California Basic Educational Skills Test (CBEST)
Pass the CSU Early Assessment Program (EAP - Mathematics and English)
Pass the CSU Placement Examinations (ELM and EPT),
ACT Scores (23 or higher in Mathematics and 22 or higher in English)
SAT Scores (prior to 2016 - 550 or higher in Mathematics and 500 or higher in Reading, after 2016 - 570 or higher in Mathematics and 560 or higher in Reading/Writing)
AP Scores
Coursework: Courses must have been taken at a regionally accredited college or university for credit, passed with a grade of B- or better, be degree applicable, and be at least 3-semester units (or equivalent quarter units).

For reading proficiency: a course in critical thinking, literature, philosophy, reading, rhetoric, or textual analysis.
For writing proficiency: a course in composition, English, rhetoric, written communication, or writing.
For mathematics proficiency: a course in algebra, geometry, mathematics, quantitative reasoning, or statistics.

(See, Basic Skills Requirement for an explanation of options to meet BSR, also see AB-130 Coded Correspondence for additional information)

When to take these exams?
Applicants should plan to take their exam(s) as early as possible. To begin the program, the Basic Skills Requirement must be met. This requirement should be met by August 1st. Candidates (by State law) cannot be placed in EDUC 449 (Student Teaching) in Spring Quarter without having passed the Multiple Subject CSET.
* Temporary flexibilities adopted as part of EO N-66-20 and SB 820 dictate that for Fall 2021 candidates, this is not an admission requirement. This requirement must be completed prior to daily whole-class instruction (March 1, 2022).

Pearson Exam Preparation Materials
Study.com - Prepare for your CSET/CBEST Exams - all in one place! The STEM Teach Scholarship will reimburse you up to two months of use on Study.com. Click here to learn more about the STEM Teach Scholarship.

Check out what a student has to say about their experience using Study.com to prep for the CSET by clicking here! 

Test Prep Review - Test Prep Review contains prep material for many different CSET/CBEST tests and information on each of those tests. Below are links to practice tests.

Teachers Test Prep - Create an online account through Teachers Test Prep to take the online practice tests and get a complete diagnostic in the areas that you need to work on.

Union Test Prep - Union Test Prep contains practice tests, study guides, and flashcards for each section of the CBEST test

YouTube.com
Amazon.com
Reading Instruction Competency Assessment (RICA)
The purpose of the RICA is to ensure that California-trained candidates for Multiple Subject Teaching Credentials possess the knowledge and skills important for the provision of effective reading instruction to students. The RICA must be passed and results submitted to the Credential Office prior to being eligible for recommendation in early June. Candidates​ cannot be recommended for a credential without having passed the RICA.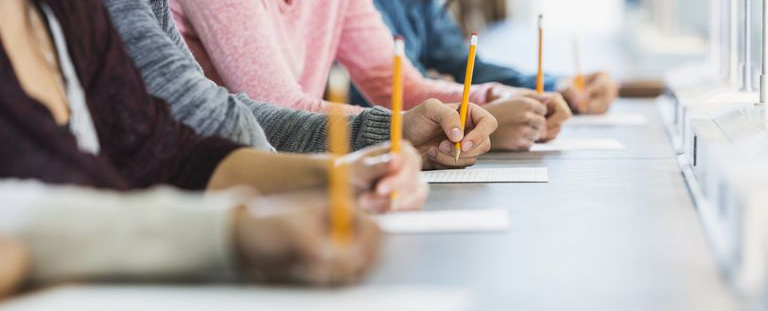 Related Content